The ManCap Foundation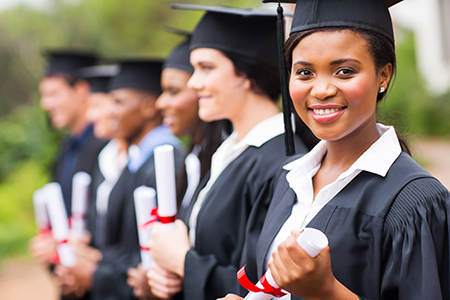 The ManCap Foundation is a non-profit federally registered charity founded in 1996 by the ManCap Group of companies. The foundation has raised over $1,000,000 to foster entrepreneurship and leadership in Alberta's youth.
The Foundation has built an endowment at the Edmonton Community Foundation worth $992,781 that today awards six scholarships worth $5,000 each to Alberta high school students entering their first year of post-secondary studies. High marks are not a requirement and financial need is a criteria. Since 1997 we have awarded 160 grants worth $496,500. And because our endowment is fully funded and growing we will continue to award $30,000 in scholarships each year in perpetuity.
The foundation also supports success experience programs in our community like Junior Achievement, Scouts Canada, YMCA Sky High Program, Youth in Transition and the Day Home Provider Program at Noquest College, as well as programs like Toastmasters.
Our Mission
To foster the development of leadership, entrepreneurial skills and knowledge among Alberta's young people.
Our Vision
Is an Alberta where young people consider entrepreneurship as a career option. An Alberta where young people understand "real world" economics and business. An Alberta where leadership abilities of young people are encouraged and developed to provide the Alberta leaders of tomorrow.
Our Principles
We accept that we are role models and live our lives in accordance with this understanding. In pursuit of our vision we adhere to these principles:
We treat people, especially young people, with respect and dignity.
We catch people doing things right, and recognize them.
We model good manners: saying please, thank you and excuse me.
We are patient and we listen.
We do what we say, following through on our commitments.
We are positive, hopeful and enthusiastic.
We are committed to continuous personal improvement.
Our integrity is never compromised.
Our Values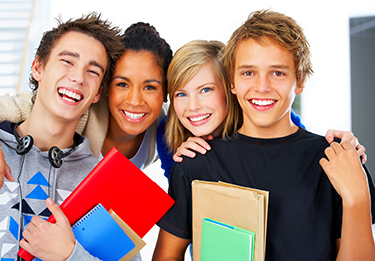 How we accomplish our mission is as important as the mission itself. Fundamental to success for the ManCap Foundation are these basic values:
Young People - We believe young people are important and that nurturing their development is an important investment in the future. We are committed to empowering young people to succeed by providing inspiration, information, and supporting the development of leadership and entrepreneurial skills.
Education - We believe education is important to career and life success. We believe that the most important thing that young people learn is the ability to learn, the world is changing at a quickening pace and the best preparation is well developed learning skills. We believe that the importance of education needs to be expressed, proven and reinforced.
Initiative -We believe in individual initiative and self-reliance. We support the development of self-confidence through personal experience, positive reinforcement and success.
Hope - We believe that the future of Alberta is excellent. We believe the opportunities for Alberta's young people are outstanding. We believe that many of the most exciting careers of the future haven't been created yet and that young people need only prepare themselves for a future of personal fulfillment and prosperity.
Directors
President - Bryce Milliken, Q.C., Ogilvie LLP
Chairman - Greg Nakatsui, Lincolnberg Master Builder
Treasurer - Wesley Gunderson, Lincolnberg Master Builder
Director - Keith Jansen, Lincolnberg Master Builder
Director - Stephen Anderson, Lincolnberg Master Builder
Director - Mathew McLash, WestOak Development
Director - Crystal Brightwell, Cameron Communities
Advisors
Advisor - Bob Assaly, Q.C., Ogilvie LLP
Advisor - Larry Anderson, Lincolnberg Master Builder
Advisor - Lewis Nakatsui, Lincolnberg Master Builder
Advisor - Phil Milroy, Westcorp Inc.
Advisor - Tim Latimer, Settlement Lenders Inc.
Advisor - Ron Sills, Inland Cement Ltd.
Advisor - Lindsay Nakatsui
Founders
Larry Anderson
Lewis Nakatsui
Mike Gendron
Doug Bracken
Rob Petersen
Graham Budd
Lindsay Nakatsui